Riff Fest '22 – The Alma, Bolton
August 27
@
12:00 pm
–
August 28
@
3:00 am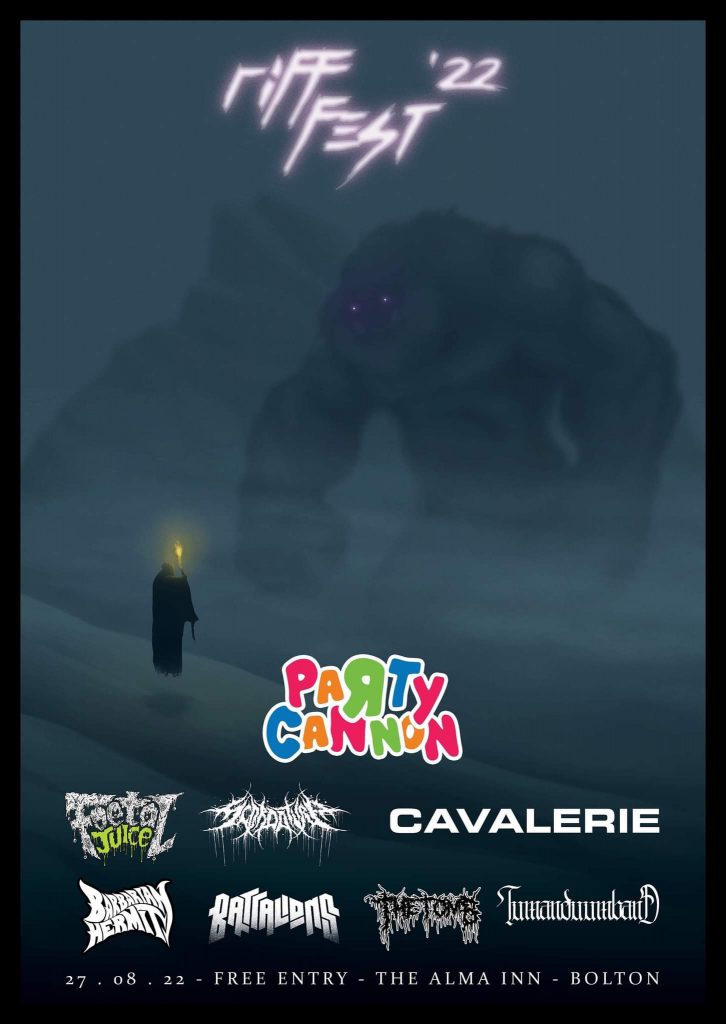 Back for the 8th year, the UK's best FREE riff party returns yet again.
Headlined by party slam kings PARTY CANNON, the band is bringing their unique brand of Nauseating and Unpalatable filth to the outdoor stage for what promises to be an unmissable set.
Also appearing will be Paris' hardcore mob CAVALERIE to make their debut, Glasgow Death metal heroes SCORDATURA will mark another debut.
Alma favourites FOETAL JUICE return after completely flattening Riff Fest 21 and all those who witnessed it.
THE TOMB will appear for the first time, a band formed during the lockdown comprised of members of Bad Kush, VOW and Ten Foot Wizard to bring their brand of death/black/grind.
Riff Fest staples BARBARIAN HERMIT & BATTALIONS return once again to pummel all those who bare witness, whilst Birmingham's TUMUUNDUUMBAND bring their live satanic ritual to Riff Fest for the first time!
——————————————-
This is a FREE ENTRY show, however we are ticketing to keep track of numbers. This WILL reach capacity and fast, so make sure you get your free ticket to Boltons biggest, heaviest and riff filled festival of 2022 here: Book your tickets on the link below.